North India Honeymoon Destinations
Add Colors To Your Honeymoon in North India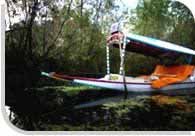 Wish to enjoy an unforgettable honeymoon in India? Explore the north-India destinations like Jammu-Kashmir, Himachal Pradesh, Rajasthan, Uttar Pradesh, Uttaranchal and the Capital Territory of Delhi. North-India is the belt where the culture and customs of thousands of years can still be felt and where the love stands immortal in the form of Taj Mahal.
From the snow clad mountains to the fertile valleys, Indo-Gangetic Plains, dense woods, lively rivers, majestic forts and palaces, barren deserts and divine places of worship- north India offers a number of romantic destinations for its guests.
Charming havelis (mansions), majestic forts, golden sands, and camel safaris- all contribute to the romantic aura of Rajasthan. Rajasthan also offers various shopping options to honeymooners ranging from beautiful jewellery and trinkets to handicrafts and embroidered 'jutis'. This land of Rajput bravery, romance and sacrifice, is regarded as one of the most colorful and culturally rich states of India. Its colorful fairs and lively festivals, folk dances, music, and unique traditions make your honeymoon a lifetime experience. The heritage hotels of Jaipur, Jodhpur, Jaisalmer, Udaipur, Bikaner, Mount Abu and other places make you feel like a royal personage. One can experience the royal comforts and pleasure, candlelit dinners, courtyard barbecues, dips in royal swimming pools, and walks in beautiful gardens while staying at these splendid havelis. On Honeymoon in Rajasthan, one can treat his spouse with an unforgettable experience of camel safaris and campfire in the sand dunes.
Plan a honeymoon trip to Uttaranchal and get drenched in idealism of a romantic holiday. This state is formed by carving out of the hill districts of Uttar Pradesh and is one of the best and economical options for honeymoon tours in India. The Garhwal and Kumaon regions lie on the main axis of the Great Himalayan range. Beautiful hills, enchanting flora and fauna of Jim Corbett and other sanctuaries, scenic valleys & surroundings, lively rivers, and dense forests make the state an ideal honeymoon destination. Places like Dehradun, Mussoorie, Nainital, Dhanaulti and Almora are known as the havens of comfort and culture. The state of Uttaranchal is capable of catering to all kinds of the couple's interests. Whether the couple is nature lover, or religious-minded or even adventure enthusiast, there is no other place that can compete with Uttaranchal. March to October is considered the best time when you can gift that perfect memories to your beloved.
Himachal Pradesh is the place where you can find lush green valleys and high mountains in their wildest and magnificent forms. Shimla, Kullu-Manali, Kasauli, Dalhousie, Palampur, Chamba, Dharamshala, Paonta Sahib etc. are the best honeymoon destinations in Himachal. The state is blessed with the the most beautiful and spectacular landscape in the world. It is a dreamland from adventure point of view as well. The mighty snow peaks, deep gorges, lush green valleys, misty woods, fast flowing rivers, and enchanting lakes add some more excitement to your trip. Yak Ride, handicraft specialties, old temples, pine-covered slopes, colonial-era buildings, and low roofed stalls and hotels orm the identity of this picturesque state.
Nothing can be more romantic than the historical destination of India that is home to the monument of love– the Taj Mahal. Uttar Pradesh, the land of cultural and geographical diversity, offers perfect settings of romantic moments that last in the memory for long. On one hand there are places like Agra, Meerut and Lucknow that are known for their historical importance while on the other are Mathura, Gokul, Ayodhya, Sarnath, Varanasi and Allahabad that are the religious and architectural marvels of the state. From forts and festivals to wildlife sanctuaries, museums and holy rivers, every aspect of Uttar Pradesh holds your attention throughout your holiday trip. Tracing the Mughal traditions, the bazaars are famous for Chikankari Embroidery Works, Zardosi Embroidery Works, Zari Works, Metal Ware, Pottery, Carpets and Floor Coverings, Jewellery, Perfume, etc. These are also among the favourites of the shopaholic couples.
The natural beauty of Jammu and Kashmir is beyond words. Popular as the 'Paradise on Earth', the state proves to be the most sought after place for honeymooners in India. The backdrop of snow peaks, perfectly maintained Mughal gardens and chinar trees, sparkling rivers, lakes and ancient monasteries make it the best romantic destination. Jammu, Kashmir, Gulmarg, Kishtwar, Ladakh, Sonamarg, and Zanskar are simply out of the world in terms of natural beauty, and unique flora and fauna. If adventure is your cup of tea, there are facilities for almost all kinds of snow sports along with golfing and houseboat trips. For shopaholics, the state offers hand knotted woollen and silk carpets, exquisitely embroidered pashmina shawls, stoles and sweaters, bells, flower-vases, etc. In short, the state of Jammu and Kashmir offers everything that one can ask for on Honeymoon in Kashmir.
The entire belt of north India is known for a vast diversity in climate, sights, life style and natural beauty.
Plan a honeymoon trip to enjoy every mood of romanticism.